The Makery
Rebranding for an Arts and Crafts Workshop Platform
Services Provided
Branding
Editorial Design
UX/UI
Web Design
Specs
Status:
Completed and Ongoing
Industry:
Startup / Social Platform
Services Provided
Branding
Editorial Design
UX/UI
Web Design
Specs
Status:
Completed and Ongoing
Industry:
Startup / Social Platform
Objective
The Makery is a platform of workshops hosted by local artists and craftsmen. It began in Berlin with a group of friends who realized that getting together to make things with your hands has become an increasingly rare thing. They decided to create a platform that would allow you to meet people while baking bread or welding bikes together. As the platform evolved, it needed a strong identity as well as a digital framework for the community to grow organically. We worked with The Makery to make this happen.
Approach
The Makery is all about community building around activities. We constructed a new narrative to reflect this and made the communication clearer and more engaging so people would understand the concept and participate. For the website, we simplified the process of finding a workshop and booking a ticket. In keeping with the community theme, we chose Favorit Typeface from the Berlin-based foundry, Dinamo.
Solution
As the workshops are intended to have you work with your hands - be it painting, carpentry, carving, or baking - we concentrated on more tangible aspects of an identity. Name tags were designed to make it easier to meet other participants and tote bags were created to take objects home. Likewise, we designed posters to hang around the city and guides to promote seasonal workshops. As a result of a more functional website and visible brand, more workshop hosts have joined the platform and new cities have been added across Germany.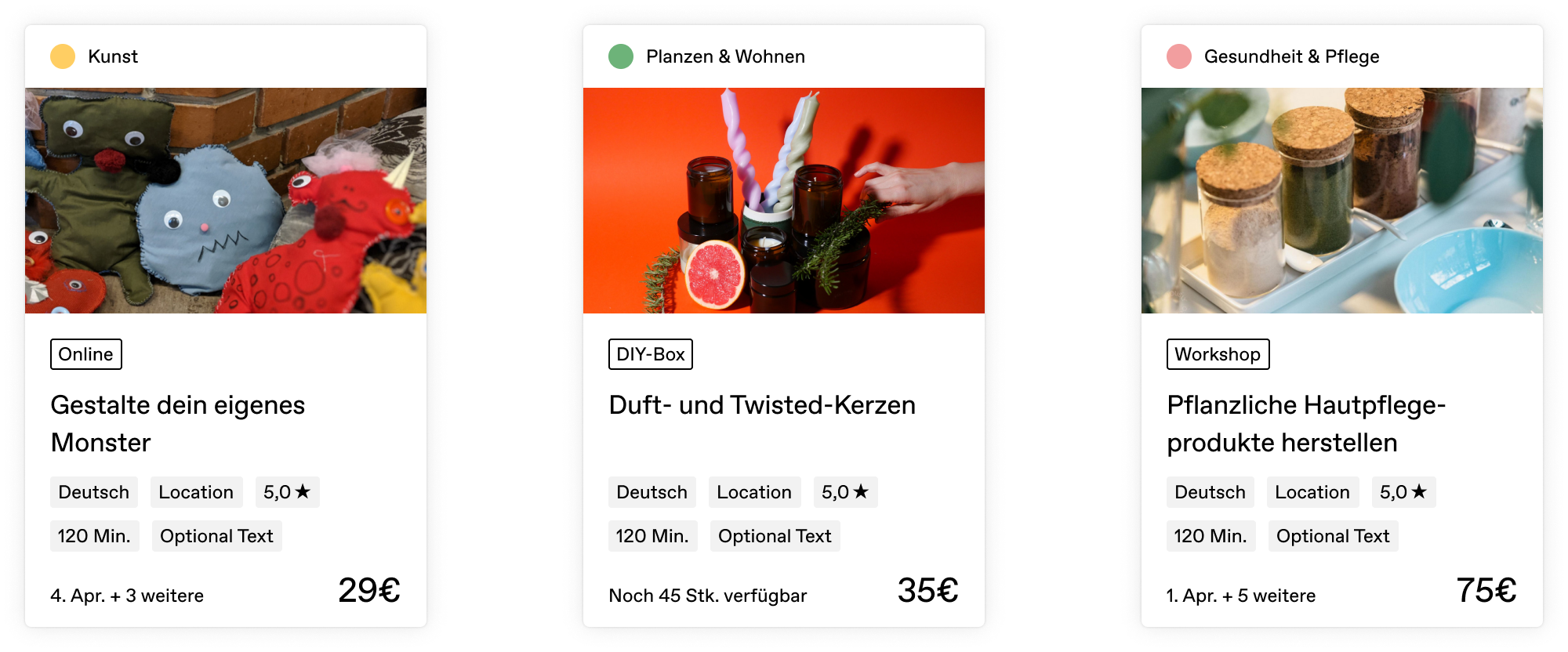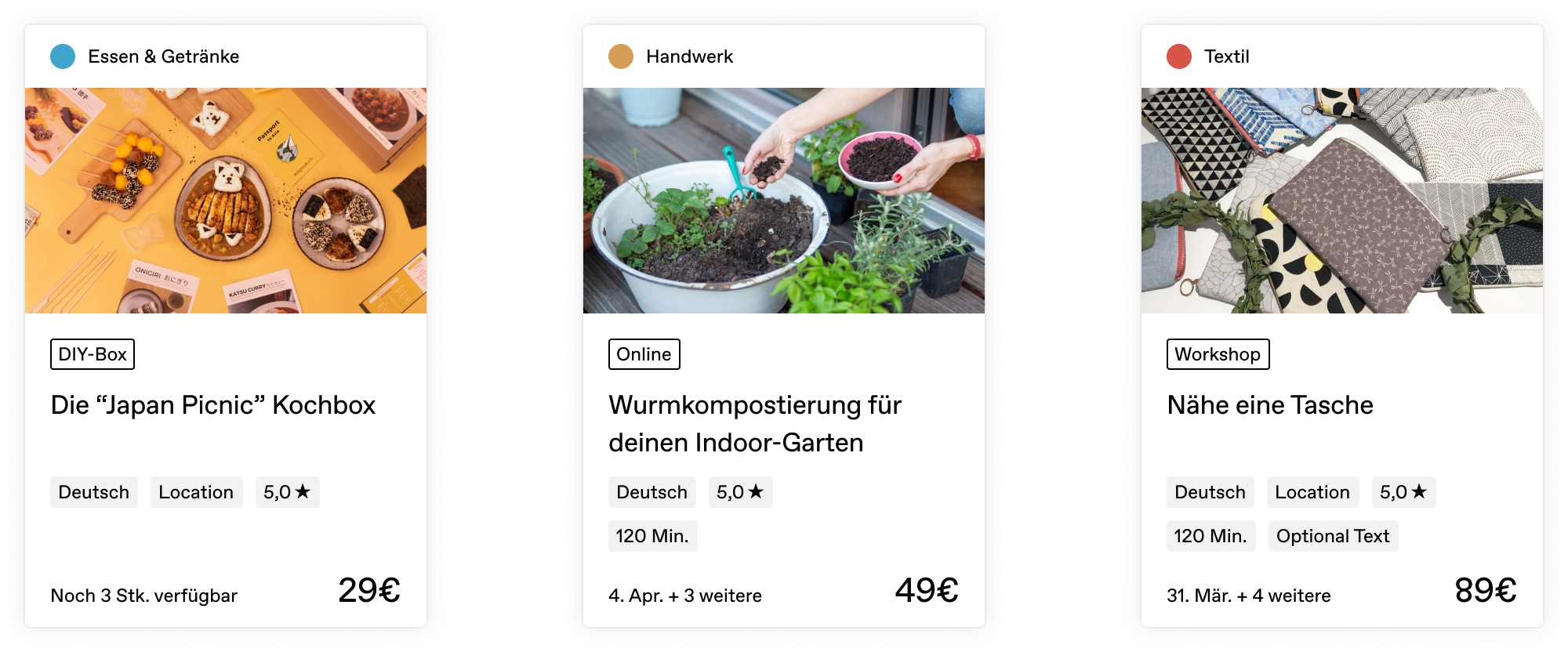 Workshop Guide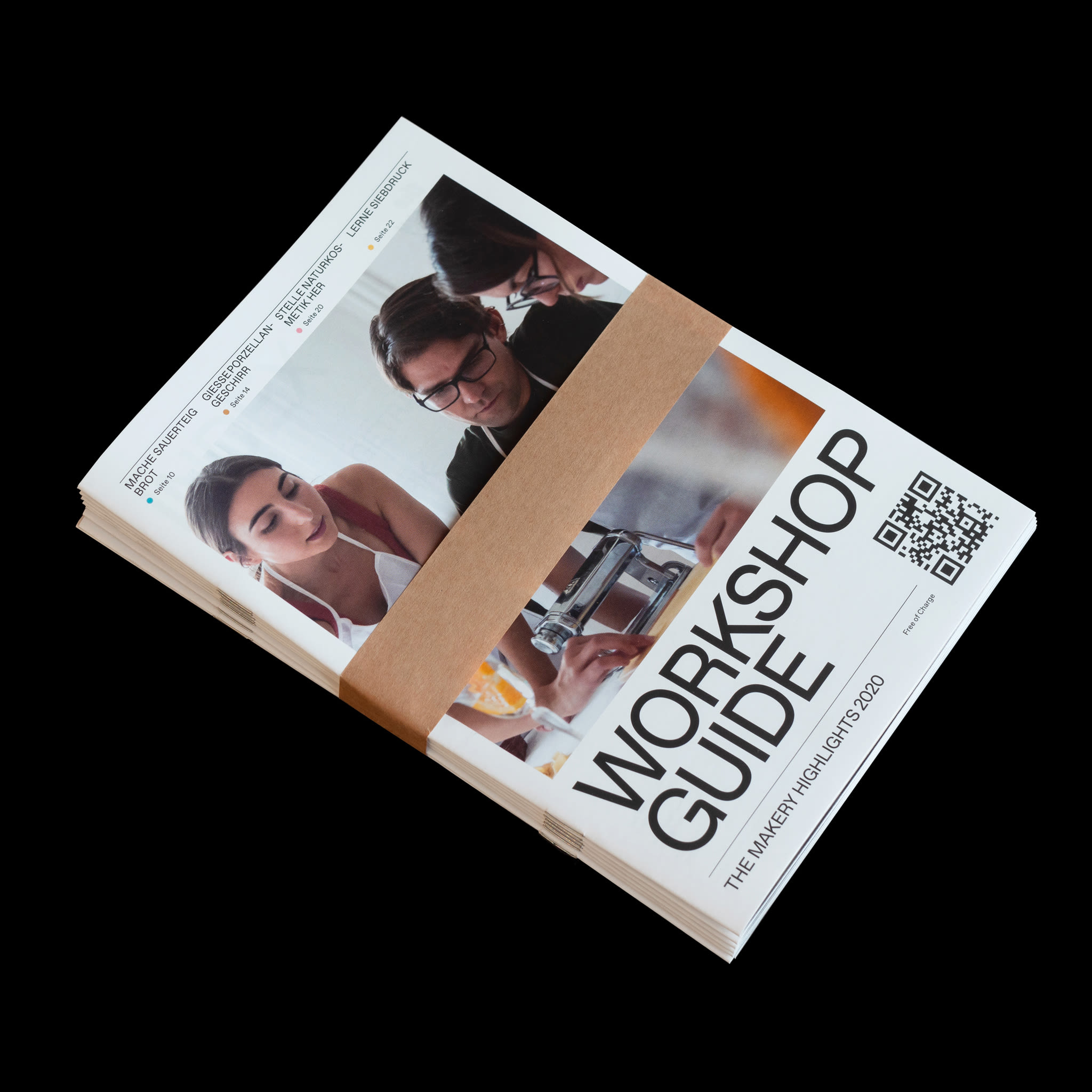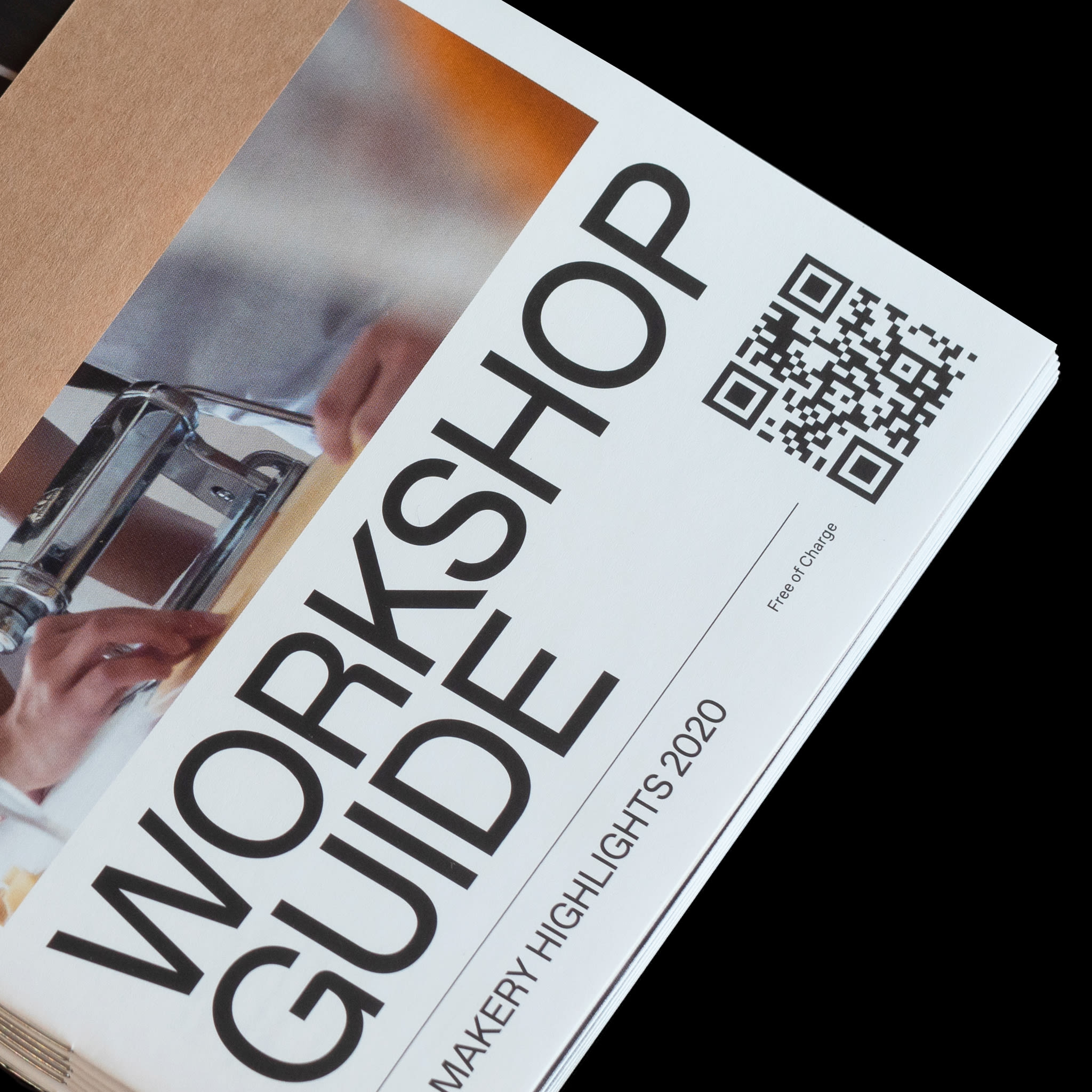 Postcards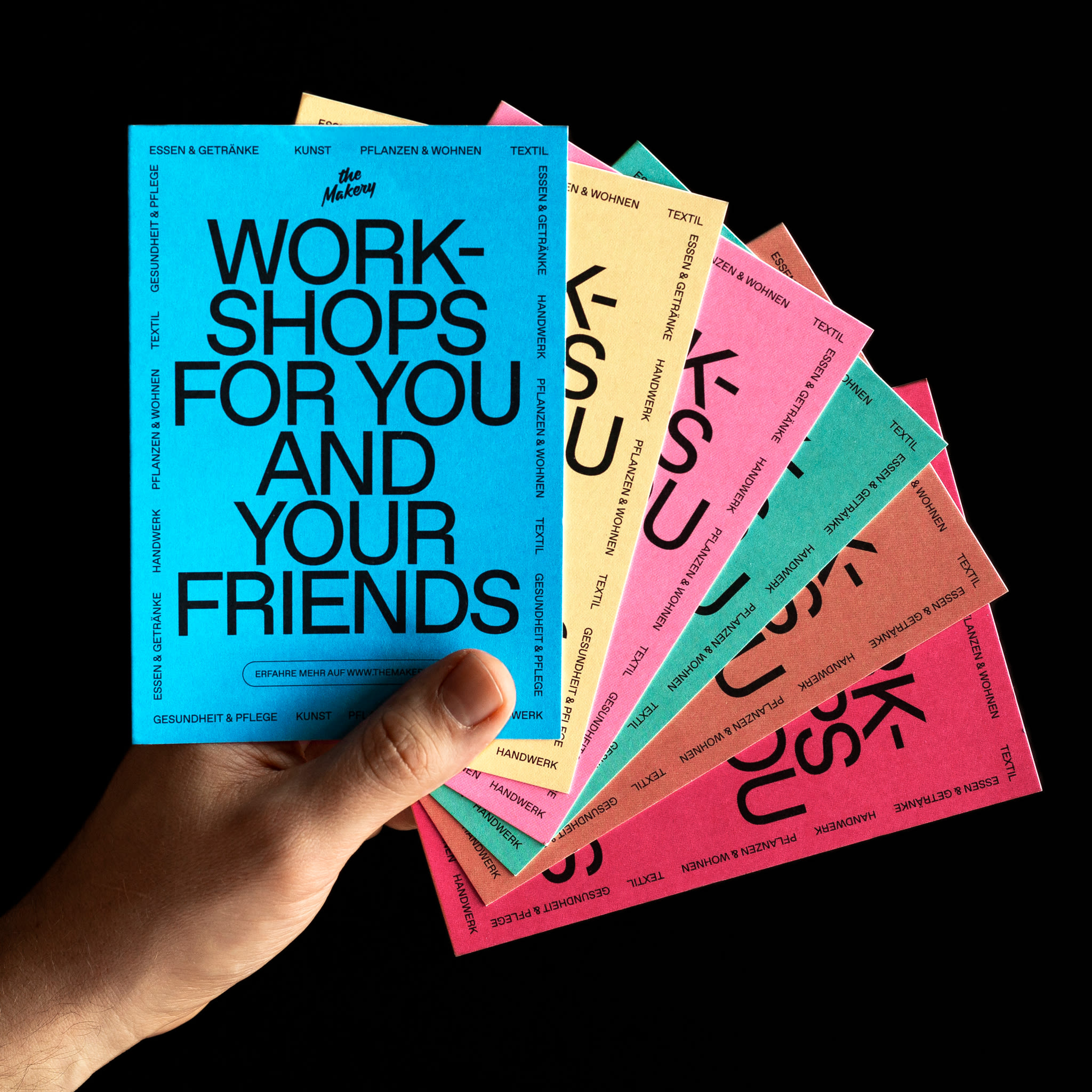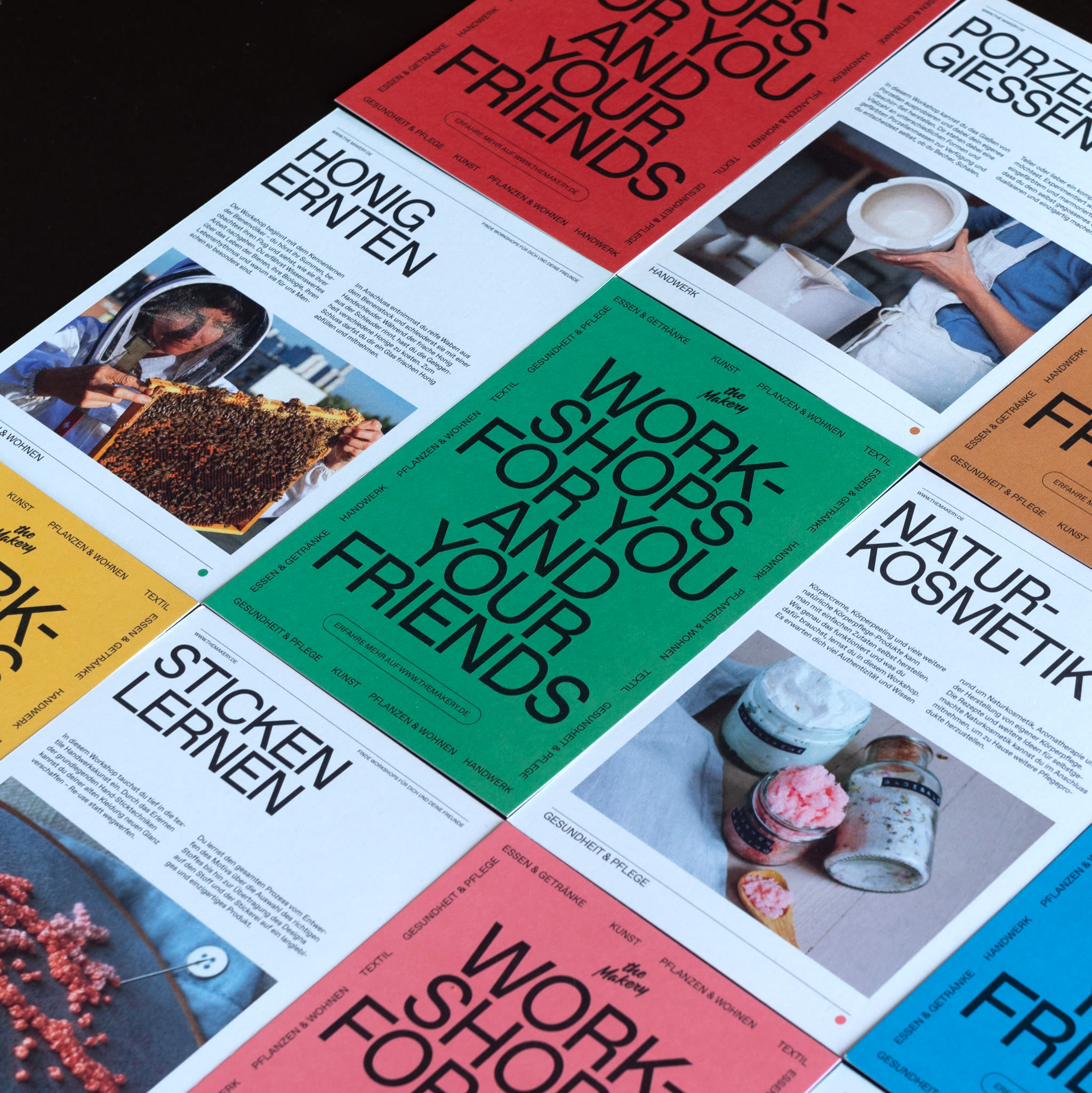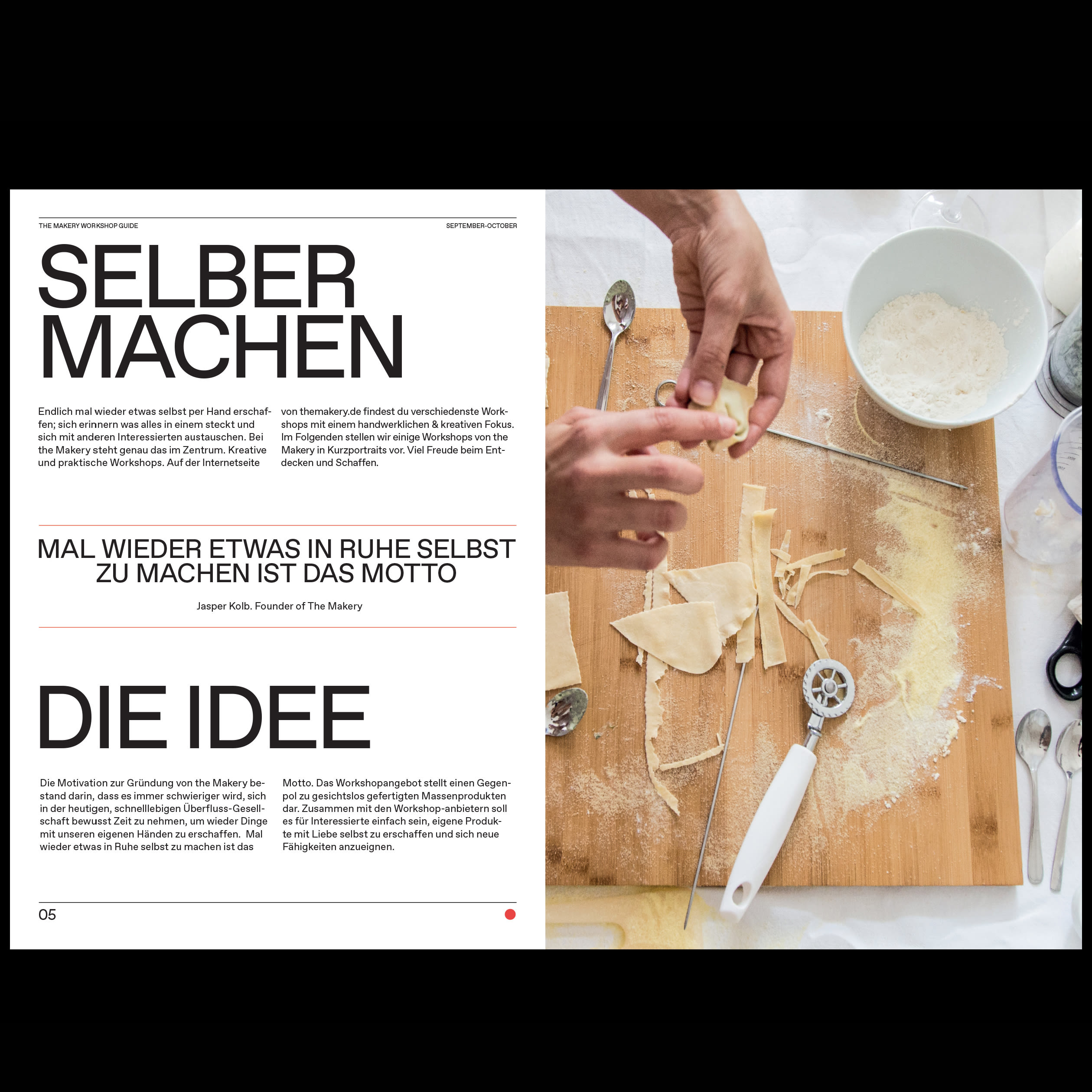 Posters