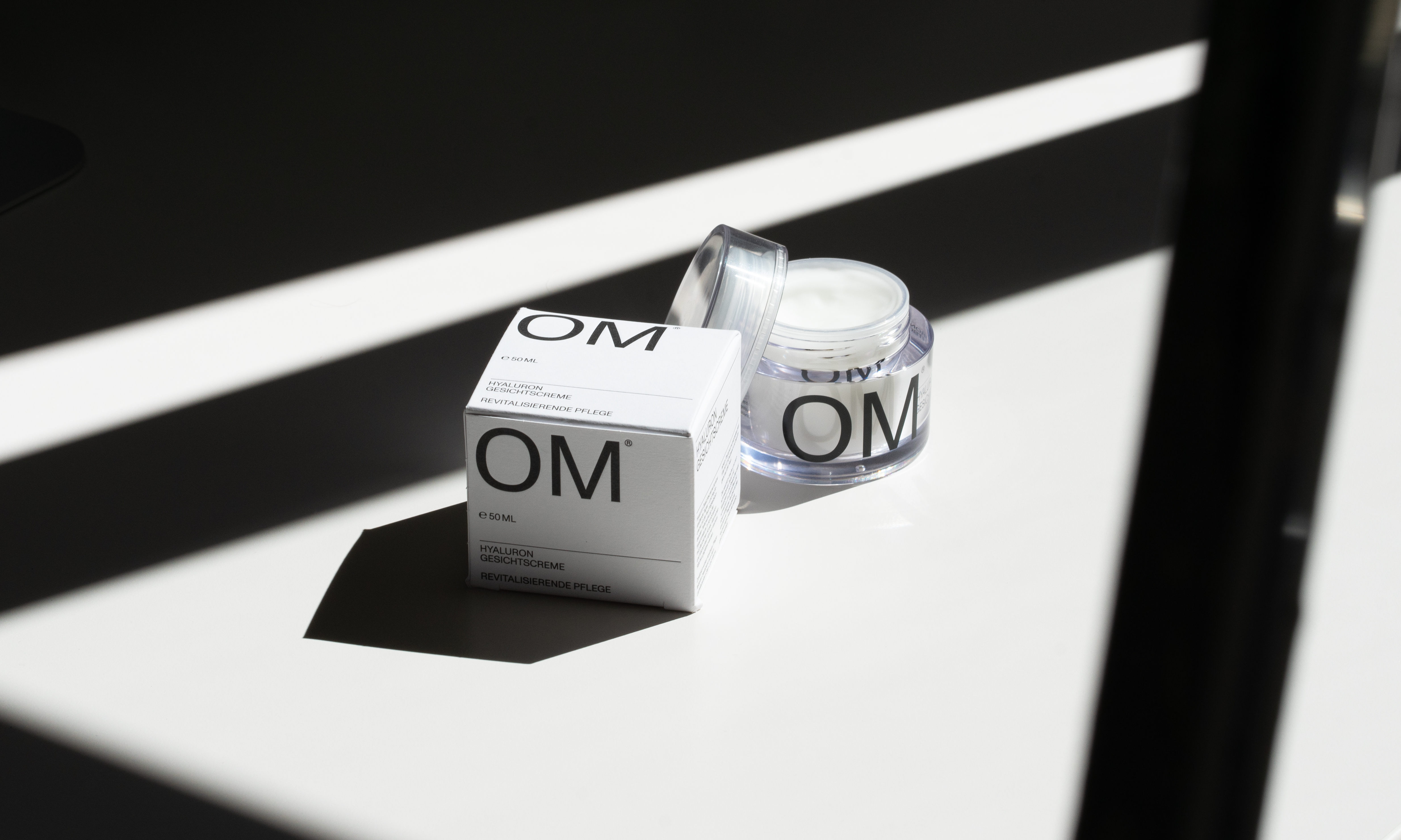 OM®
Brand Identity and Packaging Design for a German Skincare Brand
Services Provided
Branding
Brand Strategy
Packaging
Web Design
Photo Production
Specs
Industry:
Cosmetics / Beauty Products / Pharma
Services Provided
Branding
Brand Strategy
Packaging
Web Design
Photo Production
Specs
Industry:
Cosmetics / Beauty Products / Pharma
Objective
OM is a skincare brand from Germany that makes hyaluronic acid products for men and women. As a new skincare company, we needed to develop the visual identity, packaging, and produce original photography to launch the brand in the DACH market. To communicate the quality and effectiveness of OM's products, our team needed to consider what people valued from similar high-end skincare products; transparency, efficacy, and clean ingredients.
Approach
We started with the typeface Monument Grotesk by the local Berlin foundry ABC Dinamo. Transparency in formulas is critical for skincare brands and the compact typeface accommodated all of the ingredients on the different packages nicely. We chose a simple white backdrop for the packaging and included the moniker "Made in Germany" on each product to communicate the highest quality.
Solution
The main ingredient in OM's products is hyaluronic acid. The substance produced naturally by our body contains up to six liters of water per gram. For product photography, we worked with different textures to contrast the black and white packaging. We drew inspiration from still life photography but kept the elements simple for different campaigns. The end result is a modern identity that befits the quality of OM's products.