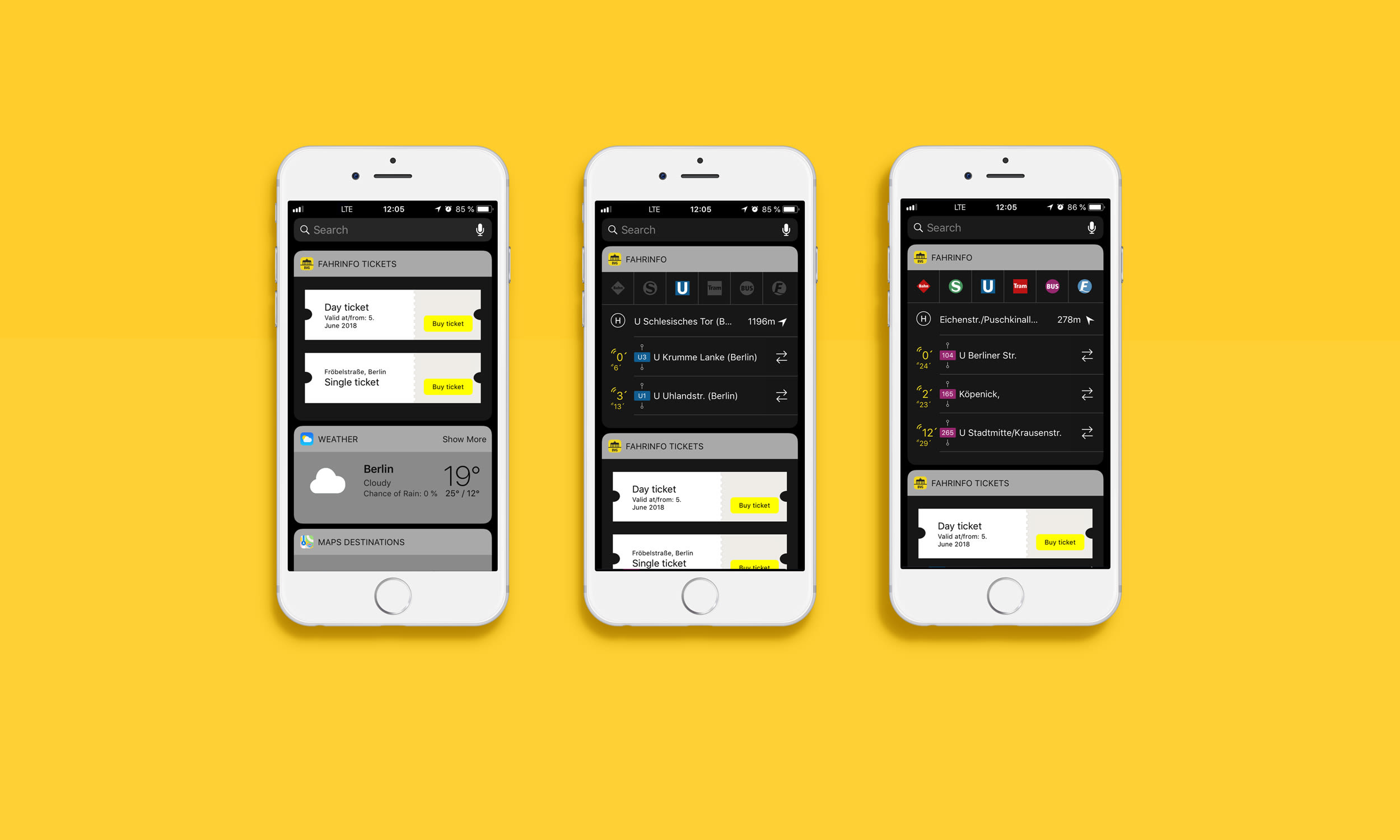 BVG
Smart, Functional Widgets, a Website and App for Berlin's Beloved Public Transportation Provider
Services Provided
UX/UI
App Design
Web Design
Development
Design Thinking
Specs
Industry:
Public Transportation
Services Provided
UX/UI
App Design
Web Design
Development
Design Thinking
Specs
Industry:
Public Transportation
Objective
BVG is Berlin's main public transport company. With more than 950 million passengers, BVG is the biggest subway and tram network in Germany. We planned and designed a widget extension for the BVG iOS app and a bike widget for the website.
Approach
Optimization and simplification were our guiding principles for developing a function to display the departures from every station in the user's direct proximity. The new widget allows the user to buy a ticket quickly and easily without worrying about finding a ticket machine.
Solution
With a new filter function and an interactive navigation arrow, we made the app easier and more efficient to navigate. This solution allowed us to meet the challenge of making the app stand out for its functionality among the broad competition.